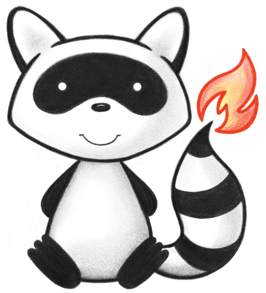 Class CronologicalBatchAllResourcePidReader
java.lang.Object
ca.uhn.fhir.jpa.batch.reader.CronologicalBatchAllResourcePidReader
All Implemented Interfaces:
---
This Spring Batch reader takes 3 parameters:
JOB_PARAM_BATCH_SIZE
: The number of resources to return with each search.
JOB_PARAM_START_TIME
: The latest timestamp of resources to search for
JOB_PARAM_REQUEST_PARTITION
: (optional) The partition of resources to read
The reader will return at most JOB_PARAM_BATCH_SIZE pids every time it is called, or null once no more matching resources are available. It returns the resources in reverse chronological order appended with "." and the index number of the url list item it has gotten up to. This is to permit restarting jobs that use this reader so it can pick up where it left off.
Field Summary

Modifier and Type

Field

Description

Method Summary

Modifier and Type

Method

Description

static org.springframework.batch.core.JobParameters

void

void

open(org.springframework.batch.item.ExecutionContext executionContext)

void

void

void

void

update(org.springframework.batch.item.ExecutionContext executionContext)
Constructor Details

CronologicalBatchAllResourcePidReader

Method Details

setBatchSize

@Autowired

public

void

setBatchSize(@Value("#{jobParameters[\'batch-size\']}") Integer theBatchSize)

setStartTime

@Autowired

public

void

setStartTime(@Value("#{jobParameters[\'start-time\']}") Date theStartTime)

buildJobParameters

public static

org.springframework.batch.core.JobParameters

buildJobParameters(Integer theBatchSize, ca.uhn.fhir.interceptor.model.RequestPartitionId theRequestPartitionId)

open

public

void

open

(org.springframework.batch.item.ExecutionContext executionContext)

throws

org.springframework.batch.item.ItemStreamException

Specified by:

open in interface org.springframework.batch.item.ItemStream

Throws:

org.springframework.batch.item.ItemStreamException

update

public

void

update

(org.springframework.batch.item.ExecutionContext executionContext)

throws

org.springframework.batch.item.ItemStreamException

Specified by:

update in interface org.springframework.batch.item.ItemStream

Throws:

org.springframework.batch.item.ItemStreamException

close

public

void

close

() throws

org.springframework.batch.item.ItemStreamException

Specified by:

close in interface org.springframework.batch.item.ItemStream

Throws:

org.springframework.batch.item.ItemStreamException

setRequestPartitionId

@Autowired

public

void

setRequestPartitionId(@Value("#{jobParameters[\'request-partition\']}") String theRequestPartitionIdJson) throws

com.fasterxml.jackson.core.JsonProcessingException

Throws:

com.fasterxml.jackson.core.JsonProcessingException