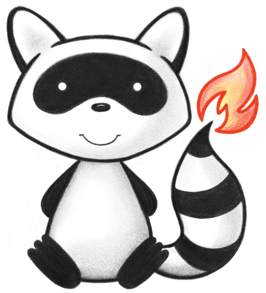 All Implemented Interfaces:
---
Represents a FHIR date datatype. Valid precisions values for this type are:
Note on using Java Date objects: This type stores the date as a Java Date. Note that the Java Date has more precision (millisecond precision), and does not store a timezone. As such, it could potentially cause issues. For example, if a Date contains the number of milliseconds at midnight in a timezone across the date line from your location, it might refer to a different date than intended.
As such, it is recommended to use the Calendar or int,int,int constructors
See Also:
Field Summary

Modifier and Type

Field

Description

The default precision for this type

Constructor Summary

Constructor

Description

DateDt(int theYear, int theMonth, int theDay)

Constructor which accepts a date as a string in FHIR format

Constructor which accepts a date value and a precision value.

Method Summary

Modifier and Type

Method

Description

Returns the default precision for this datatype

protected boolean

To be implemented by subclasses to indicate whether the given precision is allowed by this type

Methods inherited from class ca.uhn.fhir.model.primitive.BaseDateTimeDt

encode, getDay, getHour, getMillis, getMinute, getMonth, getNanos, getPrecision, getSecond, getTimeZone, getValueAsCalendar, getYear, isTimeZoneZulu, isToday, parse, setDay, setHour, setMillis, setMinute, setMonth, setNanos, setPrecision, setSecond, setTimeZone, setTimeZoneZulu, setValue, setValue, setValueAsString, setYear, toHumanDisplay, toHumanDisplayLocalTimezone

Methods inherited from class ca.uhn.fhir.model.api.BaseElement

addUndeclaredExtension, addUndeclaredExtension, addUndeclaredExtension, getAllUndeclaredExtensions, getFormatCommentsPost, getFormatCommentsPre, getUndeclaredExtensions, getUndeclaredExtensionsByUrl, getUndeclaredModifierExtensions, getUserData, hasFormatComment, isBaseEmpty, setUserData
Constructor Details

DateDt

Constructor which accepts a date value and uses the

DEFAULT_PRECISION

for this type.

Please see the note on timezones

on the

class documentation

for considerations when using this constructor!

DateDt

Constructor which accepts a date value and a precision value. Valid precisions values for this type are:

Please see the note on timezones

on the

class documentation

for considerations when using this constructor!

Throws:

DataFormatException - If the specified precision is not allowed for this type

DateDt

public

DateDt

(int theYear, int theMonth, int theDay)

Parameters:

theYear - The year, e.g. 2015
theMonth - The month, e.g. 0 for January
theDay - The day (1 indexed) e.g. 1 for the first day of the month

DateDt

Constructor which accepts a date as a string in FHIR format

Throws:

DataFormatException - If the precision in the date string is not allowed for this type