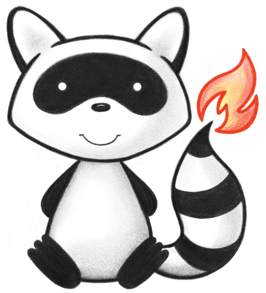 ca.uhn.fhir.model.dstu2.valueset.ResourceTypeEnum
Enum Constant Summary

Enum Constants

Enum Constant
Description
ACCOUNT

Display: Account
Code Value: Account A financial tool for tracking value accrued for a particular purpose.

ALLERGYINTOLERANCE

Display: AllergyIntolerance
Code Value: AllergyIntolerance Risk of harmful or undesirable, physiological response which is unique to an individual and associated with exposure to a substance.

APPOINTMENT

Display: Appointment
Code Value: Appointment A booking of a healthcare event among patient(s), practitioner(s), related person(s) and/or device(s) for a specific date/time.

APPOINTMENTRESPONSE

Display: AppointmentResponse
Code Value: AppointmentResponse A reply to an appointment request for a patient and/or practitioner(s), such as a confirmation or rejection.

AUDITEVENT

Display: AuditEvent
Code Value: AuditEvent A record of an event made for purposes of maintaining a security log.

BASIC

Display: Basic
Code Value: Basic Basic is used for handling concepts not yet defined in FHIR, narrative-only resources that don't map to an existing resource, and custom resources not appropriate for inclusion in the FHIR specification.

BINARY

Display: Binary
Code Value: Binary A binary resource can contain any content, whether text, image, pdf, zip archive, etc.

BODYSITE

Display: BodySite
Code Value: BodySite Record details about the anatomical location of a specimen or body part.

BUNDLE

Display: Bundle
Code Value: Bundle A container for a collection of resources.

CAREPLAN

Display: CarePlan
Code Value: CarePlan Describes the intention of how one or more practitioners intend to deliver care for a particular patient, group or community for a period of time, possibly limited to care for a specific condition or set of conditions.

CLAIM

Display: Claim
Code Value: Claim A provider issued list of services and products provided, or to be provided, to a patient which is provided to an insurer for payment recovery.

CLAIMRESPONSE

Display: ClaimResponse
Code Value: ClaimResponse This resource provides the adjudication details from the processing of a Claim resource.

CLINICALIMPRESSION

Display: ClinicalImpression
Code Value: ClinicalImpression A record of a clinical assessment performed to determine what problem(s) may affect the patient and before planning the treatments or management strategies that are best to manage a patient's condition.

COMMUNICATION

Display: Communication
Code Value: Communication An occurrence of information being transmitted; e.g.

COMMUNICATIONREQUEST

Display: CommunicationRequest
Code Value: CommunicationRequest A request to convey information; e.g.

COMPOSITION

Display: Composition
Code Value: Composition A set of healthcare-related information that is assembled together into a single logical document that provides a single coherent statement of meaning, establishes its own context and that has clinical attestation with regard to who is making the statement.

CONCEPTMAP

Display: ConceptMap
Code Value: ConceptMap A statement of relationships from one set of concepts to one or more other concepts - either code systems or data elements, or classes in class models.

CONDITION

Display: Condition
Code Value: Condition Use to record detailed information about conditions, problems or diagnoses recognized by a clinician.

CONFORMANCE

Display: Conformance
Code Value: Conformance A conformance statement is a set of capabilities of a FHIR Server that may be used as a statement of actual server functionality or a statement of required or desired server implementation.

CONTRACT

Display: Contract
Code Value: Contract A formal agreement between parties regarding the conduct of business, exchange of information or other matters.

COVERAGE

Display: Coverage
Code Value: Coverage Financial instrument which may be used to pay for or reimburse health care products and services.

DATAELEMENT

Display: DataElement
Code Value: DataElement The formal description of a single piece of information that can be gathered and reported.

DETECTEDISSUE

Display: DetectedIssue
Code Value: DetectedIssue Indicates an actual or potential clinical issue with or between one or more active or proposed clinical actions for a patient; e.g.

DEVICE

Display: Device
Code Value: Device This resource identifies an instance of a manufactured item that is used in the provision of healthcare without being substantially changed through that activity.

DEVICECOMPONENT

Display: DeviceComponent
Code Value: DeviceComponent Describes the characteristics, operational status and capabilities of a medical-related component of a medical device.

DEVICEMETRIC

Display: DeviceMetric
Code Value: DeviceMetric Describes a measurement, calculation or setting capability of a medical device.

DEVICEUSEREQUEST

Display: DeviceUseRequest
Code Value: DeviceUseRequest Represents a request for a patient to employ a medical device.

DEVICEUSESTATEMENT

Display: DeviceUseStatement
Code Value: DeviceUseStatement A record of a device being used by a patient where the record is the result of a report from the patient or another clinician.

DIAGNOSTICORDER

Display: DiagnosticOrder
Code Value: DiagnosticOrder A record of a request for a diagnostic investigation service to be performed.

DIAGNOSTICREPORT

Display: DiagnosticReport
Code Value: DiagnosticReport The findings and interpretation of diagnostic tests performed on patients, groups of patients, devices, and locations, and/or specimens derived from these.

DOCUMENTMANIFEST

Display: DocumentManifest
Code Value: DocumentManifest A manifest that defines a set of documents.

DOCUMENTREFERENCE

Display: DocumentReference
Code Value: DocumentReference A reference to a document .

DOMAINRESOURCE

Display: DomainResource
Code Value: DomainResource --- Abstract Type! ---A resource that includes narrative, extensions, and contained resources.

ELIGIBILITYREQUEST

Display: EligibilityRequest
Code Value: EligibilityRequest This resource provides the insurance eligibility details from the insurer regarding a specified coverage and optionally some class of service.

ELIGIBILITYRESPONSE

Display: EligibilityResponse
Code Value: EligibilityResponse This resource provides eligibility and plan details from the processing of an Eligibility resource.

ENCOUNTER

Display: Encounter
Code Value: Encounter An interaction between a patient and healthcare provider(s) for the purpose of providing healthcare service(s) or assessing the health status of a patient.

ENROLLMENTREQUEST

Display: EnrollmentRequest
Code Value: EnrollmentRequest This resource provides the insurance enrollment details to the insurer regarding a specified coverage.

ENROLLMENTRESPONSE

Display: EnrollmentResponse
Code Value: EnrollmentResponse This resource provides enrollment and plan details from the processing of an Enrollment resource.

EPISODEOFCARE

Display: EpisodeOfCare
Code Value: EpisodeOfCare An association between a patient and an organization / healthcare provider(s) during which time encounters may occur.

EXPLANATIONOFBENEFIT

Display: ExplanationOfBenefit
Code Value: ExplanationOfBenefit This resource provides: the claim details; adjudication details from the processing of a Claim; and optionally account balance information, for informing the subscriber of the benefits provided.

FAMILYMEMBERHISTORY

Display: FamilyMemberHistory
Code Value: FamilyMemberHistory Significant health events and conditions for a person related to the patient relevant in the context of care for the patient.

FLAG

Display: Flag
Code Value: Flag Prospective warnings of potential issues when providing care to the patient.

GOAL

Display: Goal
Code Value: Goal Describes the intended objective(s) for a patient, group or organization care, for example, weight loss, restoring an activity of daily living, obtaining herd immunity via immunization, meeting a process improvement objective, etc.

GROUP

Display: Group
Code Value: Group Represents a defined collection of entities that may be discussed or acted upon collectively but which are not expected to act collectively and are not formally or legally recognized; i.e.

HEALTHCARESERVICE

Display: HealthcareService
Code Value: HealthcareService The details of a healthcare service available at a location.

IMAGINGOBJECTSELECTION

Display: ImagingObjectSelection
Code Value: ImagingObjectSelection A manifest of a set of DICOM Service-Object Pair Instances (SOP Instances).

IMAGINGSTUDY

Display: ImagingStudy
Code Value: ImagingStudy Representation of the content produced in a DICOM imaging study.

IMMUNIZATION

Display: Immunization
Code Value: Immunization Describes the event of a patient being administered a vaccination or a record of a vaccination as reported by a patient, a clinician or another party and may include vaccine reaction information and what vaccination protocol was followed.

IMMUNIZATIONRECOMMENDATION

Display: ImmunizationRecommendation
Code Value: ImmunizationRecommendation A patient's point-in-time immunization and recommendation (i.e.

IMPLEMENTATIONGUIDE

Display: ImplementationGuide
Code Value: ImplementationGuide A set of rules or how FHIR is used to solve a particular problem.

LIST

Display: List
Code Value: List A set of information summarized from a list of other resources.

LOCATION

Display: Location
Code Value: Location Details and position information for a physical place where services are provided and resources and participants may be stored, found, contained or accommodated.

MEDIA

Display: Media
Code Value: Media A photo, video, or audio recording acquired or used in healthcare.

MEDICATION

Display: Medication
Code Value: Medication This resource is primarily used for the identification and definition of a medication.

MEDICATIONADMINISTRATION

Display: MedicationAdministration
Code Value: MedicationAdministration Describes the event of a patient consuming or otherwise being administered a medication.

MEDICATIONDISPENSE

Display: MedicationDispense
Code Value: MedicationDispense Indicates that a medication product is to be or has been dispensed for a named person/patient.

MEDICATIONORDER

Display: MedicationOrder
Code Value: MedicationOrder An order for both supply of the medication and the instructions for administration of the medication to a patient.

MEDICATIONSTATEMENT

Display: MedicationStatement
Code Value: MedicationStatement A record of a medication that is being consumed by a patient.

MESSAGEHEADER

Display: MessageHeader
Code Value: MessageHeader The header for a message exchange that is either requesting or responding to an action.

NAMINGSYSTEM

Display: NamingSystem
Code Value: NamingSystem A curated namespace that issues unique symbols within that namespace for the identification of concepts, people, devices, etc.

NUTRITIONORDER

Display: NutritionOrder
Code Value: NutritionOrder A request to supply a diet, formula feeding (enteral) or oral nutritional supplement to a patient/resident.

OBSERVATION

Display: Observation
Code Value: Observation Measurements and simple assertions made about a patient, device or other subject.

OPERATIONDEFINITION

Display: OperationDefinition
Code Value: OperationDefinition A formal computable definition of an operation (on the RESTful interface) or a named query (using the search interaction).

OPERATIONOUTCOME

Display: OperationOutcome
Code Value: OperationOutcome A collection of error, warning or information messages that result from a system action.

ORDER

Display: Order
Code Value: Order A request to perform an action.

ORDERRESPONSE

Display: OrderResponse
Code Value: OrderResponse A response to an order.

ORGANIZATION

Display: Organization
Code Value: Organization A formally or informally recognized grouping of people or organizations formed for the purpose of achieving some form of collective action.

PARAMETERS

Display: Parameters
Code Value: Parameters This special resource type is used to represent an operation request and response (operations.html).

PATIENT

Display: Patient
Code Value: Patient Demographics and other administrative information about an individual or animal receiving care or other health-related services.

PAYMENTNOTICE

Display: PaymentNotice
Code Value: PaymentNotice This resource provides the status of the payment for goods and services rendered, and the request and response resource references.

PAYMENTRECONCILIATION

Display: PaymentReconciliation
Code Value: PaymentReconciliation This resource provides payment details and claim references supporting a bulk payment.

PERSON

Display: Person
Code Value: Person Demographics and administrative information about a person independent of a specific health-related context.

PRACTITIONER

Display: Practitioner
Code Value: Practitioner A person who is directly or indirectly involved in the provisioning of healthcare.

PROCEDURE

Display: Procedure
Code Value: Procedure An action that is or was performed on a patient.

PROCEDUREREQUEST

Display: ProcedureRequest
Code Value: ProcedureRequest A request for a procedure to be performed.

PROCESSREQUEST

Display: ProcessRequest
Code Value: ProcessRequest This resource provides the target, request and response, and action details for an action to be performed by the target on or about existing resources.

PROCESSRESPONSE

Display: ProcessResponse
Code Value: ProcessResponse This resource provides processing status, errors and notes from the processing of a resource.

PROVENANCE

Display: Provenance
Code Value: Provenance Provenance of a resource is a record that describes entities and processes involved in producing and delivering or otherwise influencing that resource.

QUESTIONNAIRE

Display: Questionnaire
Code Value: Questionnaire A structured set of questions intended to guide the collection of answers.

QUESTIONNAIRERESPONSE

Display: QuestionnaireResponse
Code Value: QuestionnaireResponse A structured set of questions and their answers.

REFERRALREQUEST

Display: ReferralRequest
Code Value: ReferralRequest Used to record and send details about a request for referral service or transfer of a patient to the care of another provider or provider organization.

RELATEDPERSON

Display: RelatedPerson
Code Value: RelatedPerson Information about a person that is involved in the care for a patient, but who is not the target of healthcare, nor has a formal responsibility in the care process.

RESOURCE

Display: Resource
Code Value: Resource --- Abstract Type! ---This is the base resource type for everything.

RISKASSESSMENT

Display: RiskAssessment
Code Value: RiskAssessment An assessment of the likely outcome(s) for a patient or other subject as well as the likelihood of each outcome.

SCHEDULE

Display: Schedule
Code Value: Schedule A container for slot(s) of time that may be available for booking appointments.

SEARCHPARAMETER

Display: SearchParameter
Code Value: SearchParameter A search parameter that defines a named search item that can be used to search/filter on a resource.

SLOT

Display: Slot
Code Value: Slot A slot of time on a schedule that may be available for booking appointments.

SPECIMEN

Display: Specimen
Code Value: Specimen A sample to be used for analysis.

STRUCTUREDEFINITION

Display: StructureDefinition
Code Value: StructureDefinition A definition of a FHIR structure.

SUBSCRIPTION

Display: Subscription
Code Value: Subscription The subscription resource is used to define a push based subscription from a server to another system.

SUBSTANCE

Display: Substance
Code Value: Substance A homogeneous material with a definite composition.

SUPPLYDELIVERY

Display: SupplyDelivery
Code Value: SupplyDelivery Record of delivery of what is supplied.

SUPPLYREQUEST

Display: SupplyRequest
Code Value: SupplyRequest A record of a request for a medication, substance or device used in the healthcare setting.

TESTSCRIPT

Display: TestScript
Code Value: TestScript TestScript is a resource that specifies a suite of tests against a FHIR server implementation to determine compliance against the FHIR specification.

VALUESET

Display: ValueSet
Code Value: ValueSet A value set specifies a set of codes drawn from one or more code systems.

VISIONPRESCRIPTION

Display: VisionPrescription
Code Value: VisionPrescription An authorization for the supply of glasses and/or contact lenses to a patient.
Field Detail

VALUESET_NAME

public static final String VALUESET_NAME

Name for this Value Set: ResourceType

See Also:

VALUESET_BINDER

public static final ca.uhn.fhir.model.api.IValueSetEnumBinder<ResourceTypeEnum> VALUESET_BINDER

Converts codes to their respective enumerated values