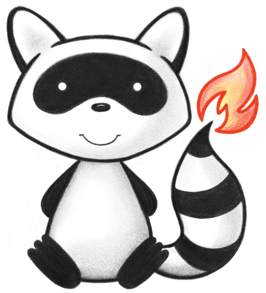 Enum AuditEventObjectRoleEnum
ca.uhn.fhir.model.dstu2.valueset.AuditEventObjectRoleEnum
Enum Constant Summary

Enum Constants

Enum Constant
Description
CUSTOMER

Display: Customer
Code Value: 19 An organization or person that is the recipient of services.

DATA_DESTINATION

Display: Data Destination
Code Value: 16 The source or destination for data transfer, when it does not match some other role.

DATA_REPOSITORY

Display: Data Repository
Code Value: 17 A source or destination for data transfer that acts as an archive, database, or similar role.

DOCTOR

Display: Doctor
Code Value: 8 Typically a licensed person who is providing or performing care related to the event, generally a physician.

DOMAIN_RESOURCE

Display: Domain Resource
Code Value: 4 A logical object related to a health record event.

GUARANTOR

Display: Guarantor
Code Value: 10 Insurance company, or any other organization who accepts responsibility for paying for the healthcare event.

JOB

Display: Job
Code Value: 20 An order, task, work item, procedure step, or other description of work to be performed; e.g.

JOB_STREAM

Display: Job Stream
Code Value: 21 A list of jobs or a system that provides lists of jobs; e.g.

LIST

Display: List
Code Value: 7 (deprecated)

LOCATION

Display: Location
Code Value: 2 This is a location identified as related to the event.

MASTER_FILE

Display: Master file
Code Value: 5 This is any configurable file used to control creation of documents.

PATIENT

Display: Patient
Code Value: 1 This object is the patient that is the subject of care related to this event.

PRACTITIONER

Display: Practitioner
Code Value: 15 Any person or organization responsible for providing care.

QUERY

Display: Query
Code Value: 24 The contents of a query.

REPORT

Display: Report
Code Value: 3 This object is any kind of persistent document created as a result of the event.

ROUTING_CRITERIA

Display: Routing Criteria
Code Value: 23 An object that specifies or controls the routing or delivery of items.

SCHEDULE

Display: Schedule
Code Value: 18 An object that holds schedule information.

SECURITY_GRANULARITY_DEFINITION

Display: Security Granularity Definition
Code Value: 14 (deprecated) Relevant to certain RBAC security methodologies.

SECURITY_RESOURCE

Display: Security Resource
Code Value: 13 A passive object, such as a role table, that is relevant to the event.

SECURITY_USER_ENTITY

Display: Security User Entity
Code Value: 11 A person or active system object involved in the event with a security role.

SECURITY_USER_GROUP

Display: Security User Group
Code Value: 12 A person or system object involved in the event with the authority to modify security roles of other objects.

SUBSCRIBER

Display: Subscriber
Code Value: 9 A person or system that is being notified as part of the event.

TABLE

Display: Table
Code Value: 22 (Deprecated)

USER

Display: User
Code Value: 6 A human participant not otherwise identified by some other category.
Field Detail

VALUESET_NAME

public static final String VALUESET_NAME

Name for this Value Set: AuditEventObjectRole

See Also: